Novation Lab Google Career Certification
Scholarship Program
Novation Lab is a Program of The Good Rural 501(c)(3) Nonprofit Organization
Since 2018, Google.org has provided more than $60 million in funding for nonprofit organizations to provide digital skills and wraparound support to learners from underserved communities to complete the Google Career Certificates.
Learn essential skills & elevate your career
Jump-start your career with a Google Career Certificate scholarship. Prepare for entry-level positions in data analytics, digital marketing & ecommerce, project management, UX design, or IT support—no college degree or relevant experience required.
About The Grow With Google Career Certificate Program
Novation Lab, a project of The Good Rural, has partnered with #GrowWithGoogle to provide 500 scholarships to ambitious individuals in underserved communities within San Francisco and rural California who are ready to put in the work required to elevate themselves and potentially the lives of their families. 
With 1.5 million US job openings in google career certifications fields, which include:
Data Analytics

Digital Marketing & E-commerce

IT Automation with python 

IT support

Project Management 

and UX Design 
A Google Professional Certificate will help you unlock new career paths, prepare for entry-level roles in fast-growing fields, and position you to make a living wage within six months, with no experience or degree required.
The Platform
Google Professional Certification Courses are through the e-learning platform Coursera. 
The Application Process
We will review the applications weekly and notify all applicants of the status of their acceptance into the program via text message and email.
If accepted, you will receive an email with an invitation to the Coursera program to create your account and get started.  
Rules of The Program
Your professional certification courses must be completed within six months and expire on 12/31/2023. 

You have Seven days to create your account and start your 1st class. Otherwise, your scholarship will be revoked and given to the next person on the list. 

Inactivity over ten days without written notice will revoke your scholarship.
Your commitment is essential to help us get the highest completion rate and continue a strong partnership with Grow With Google to empower more individuals like you. 
Support During the Program 
Access To the Novation Lab (San Francisco, CA) to study- we also recommend your local library

Partner Pairing with an Accountability Partner in the same Certificate Program

Access to Coursera Support Team for Any Technical Support

Biweekly Text Messages to boost engagement and support
Monthly Email to Checkin
Progress Reports to ensure you are staying on track with your course work. 
After You Complete The Program
Access Google's Employer Consortium via the Google & Coursera Job Platform

Virtual Linkedin Profile Setup Support

Access to Big Interview Training Course

Engage with a Recruiter on Career Circle

Invitation To Our Quarterly Headshot Day upon completion of your Certification (San Francisco, CA) 
Thank you for being interested, and we look forward to supporting you.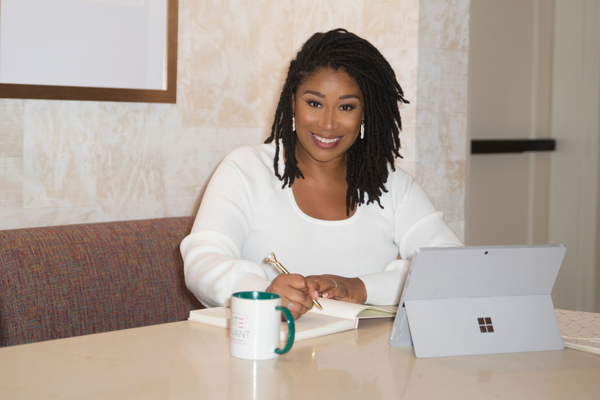 Program Director of Novation Lab - The Good Rural Google Scholarship Program
I'm excited to support you in completing your Professional Google Career Certification, which will help you position yourself for the right career and growth opportunities.
My virtual door is open to help you stay motivated, and I will check in with you often on how you are progressing.
I want this to be a space where you feel seen and heard, so if you have any questions or need extra support, feel free to email me at latifah@thegoodrural.org
I am looking forward to witnessing your growth.
Only applicants who can commit to completing the program within 6 months should apply.